Case study - quick turnaround project for Sentio | Syno
B2C quantative tracking survey: Norway Objectives
Following the announcement of a workers strike in Norway, Norwegian market research agency Sentio AS contacted us at 08:00 to discuss fielding a daily tracking survey to evaluate public opinions of the strike. Sentio needed results as fast as possible but also to be able to view live results to allow their client to monitor public opinion about the strike.
What we did
Our sales team immediately responded to the client with a proposal which was accepted at 09.45 the same day. We then scripted the survey (based on questions from Sentio) and built a live interactive dashboard.
Our project team had the survey set up and launched fieldwork within an hour. By evening, fieldwork from day one was completed and live in the dashboard. After this fieldwork continued for a few days.
The dashboard was crucial to allow the end client to follow results daily, tracking public opinion, and monitoring any changes overall as well as by specific demographic groups.
Specification
N=200 completed interviews per day
Nationally representative target group in Norway
2-minute survey
Client dashboard with options to download data
The Outcome
The end client was successfully able to view live results daily and monitor public opinion of the strike, tracking any changes overall and by target demographic groups.
Example screen from the dashboard: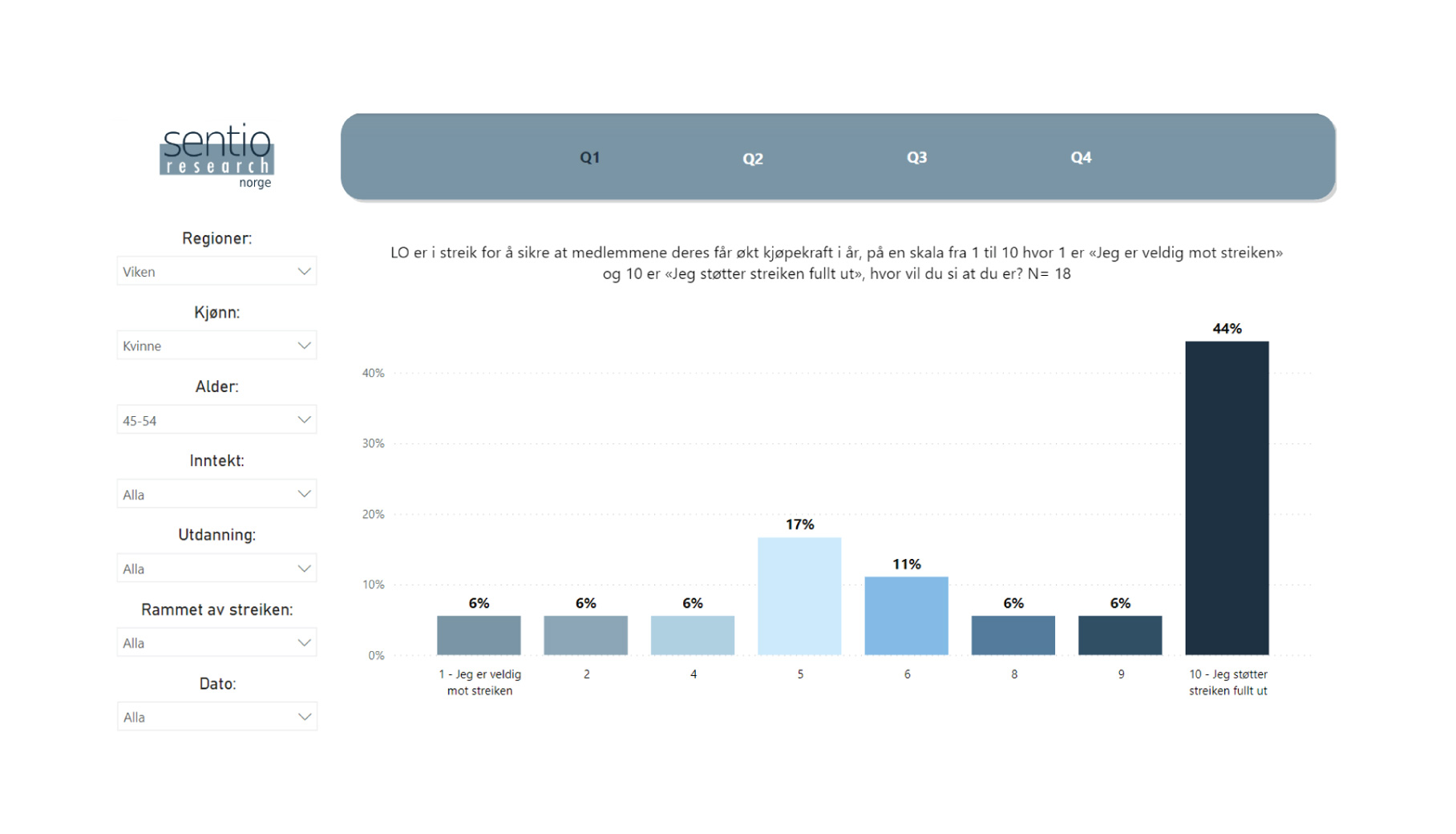 Client feedback
"I was extremely happy with the way Syno executed this project for us with such tight deadlines. Our assigned project manager was professional and responsive, the dashboard was easy to use, and our client was very happy with the results."

Sentio AS